Welcome to Rejuvenation Dental!
Welcome to Rejuvenation Dental, where Dr. Brent Call and his inspirational team of professionals provide dentistry that changes lives. Rejuvenation Dental is a place for aesthetic, implant and general dentistry for all ages. Most dental treatments, including routine dental cleanings and treatment, esthetic rehabilitation of worn and broken teeth, dental implants, the popular "teeth in a day" procedures, and sedation dentistry can be found here at Rejuvenation Dental. Dr. Call and his staff offer a wealth of knowledge and experience in providing some of the best dental care in Arizona.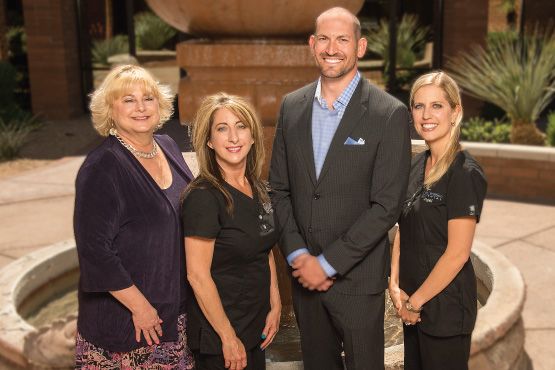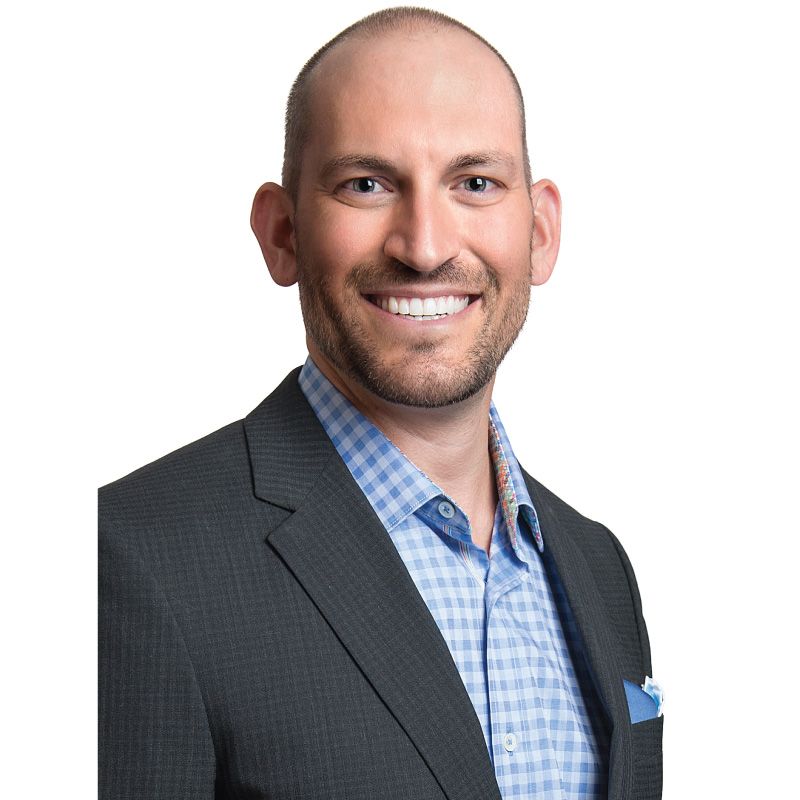 Dr. Brent Call
DMD

Dr. Call, a native Arizonan, was born and raised in Tempe. In 2000 he completed his undergraduate degree at Northern Arizona University in Flagstaff, AZ. He attended Oregon Health Science University in Portland Oregon for his dental education and graduated in 2004. Dr. Call delayed private practice for a year and instead participated in a year- long general practice residency at the University of Texas Health Science Center San Antonio. The intense residency program focused on advanced esthetic, surgical, and sedation techniques to enhance the care of his patients. In 2005, Dr. Call returned to the Phoenix area and joined a small group private practice. In addition to general dental care, Dr. Call has pursued his interests in surgical techniques and dental implants, providing oral surgery and sedation services for multiple offices throughout the Phoenix area. Rejuvenation Dental is the culmination of Dr. Call's experiences and education, and will continue to evolve to reflect his vision for dental health. He truly looks forward to each and every patient and being able to provide honest comprehensive care in a stress free environment.

In his time away from the office Dr. Call enjoys spending time with his wife and 12 year old daughter. An avid outdoorsman, Dr. Call takes advantage of the Arizona sunshine and can often be found hiking, backpacking, camping, and skiing.

Associations
American Dental Association - ADA
Arizona Dental Association - AZDA
International Congress of Oral Implantologist - ICOI
American Dental Society of Anesthesiology - ADSA
Invisalign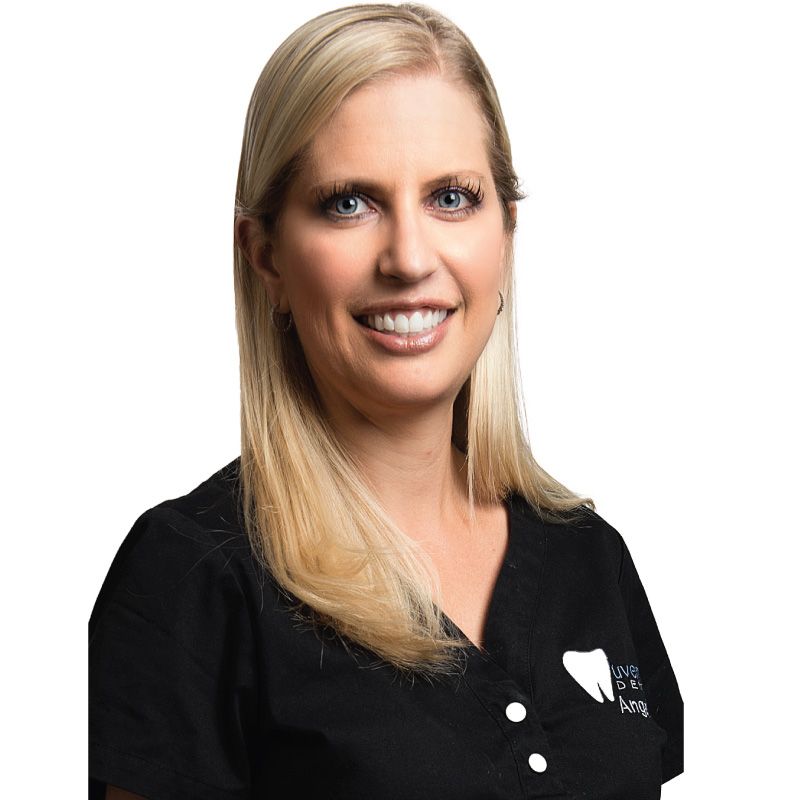 Angel
Hygienist​​​​​​​

Angel has been a hygienist since she graduated in 2002 from Mount Hood Community College in Oregon. She is from the Oregon and Washington state area and practiced hygiene there until 2015. Angel moved to Arizona recently to escape the rains of the northwest. In her free time she enjoys hiking in the Arizona sunshine and traveling. Angel is married and has a daughter. What Angel likes most about her job is getting to know the patients and their families and watching them grow.

Words of Wisdom: "You only need to floss the teeth you want to keep."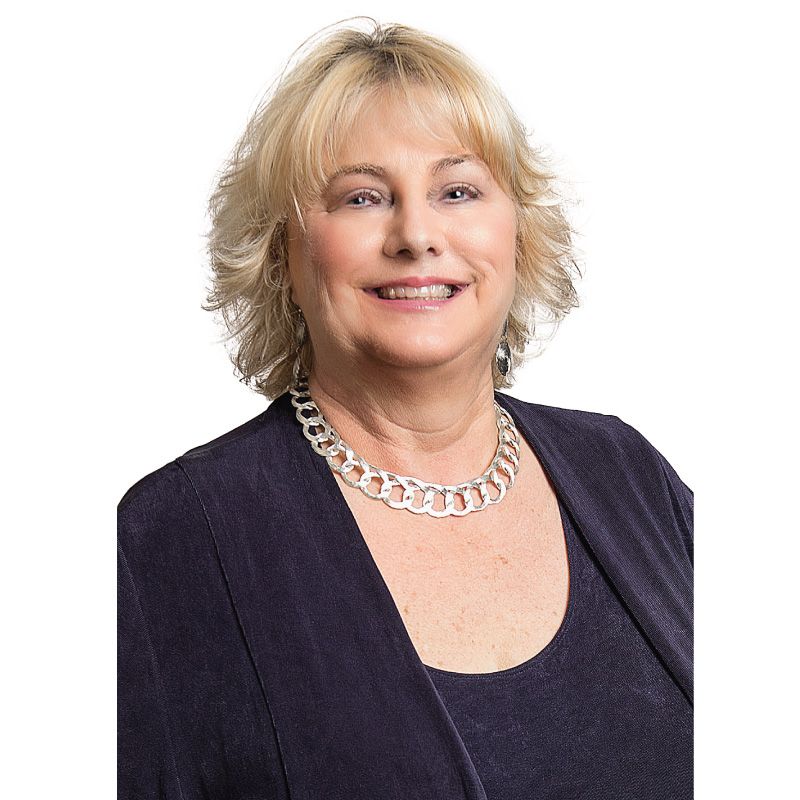 Carol
Front Office

Carol has a passion for dentistry and has been in the dental field for over 35 years. She began as a dental assistant and eventually transitioned to office manager. Carol's favorite part of her job is getting to know all of our wonderful patients and helping with their various needs.

Carol and her husband, Greg, moved to Arizona 16 years ago. Originally from Cincinnati, Ohio, she has five daughters and six grandkids who live throughout the country. When not at work Carol enjoys swimming and riding bicycles with her husband. Still a die hard Ohio State fan, she cheers them on each season…
Mariah
Assistant
Mariah is native Arizonan, born and raised in Mesa, AZ. She is married with one daughter. Mariah has been a dental assistant since 2009. Her favorite part of being an assistant is comforting people during their visits to the office, and educating patients about the philosophy that total body health starts in the mouth. When away from the office she likes to garden and cook and relax with a good book. Mariah is also as obsessed with her three cats who are named after Harry Potter characters as she is about dentistry.

Mariah's favorite quote: "Everyone smiles in the same language".
Keeley
Hygienist

Keeley went to dental hygiene school at Phoenix College and graduated in 2008. Her passion for dentistry started when she was young watching her Dad as a dentist. What Keeley likes most about being a dental hygienist is creating a connection with patients. She has a very gentle touch that helps patients feel at ease in the dental chair.

Keeley was born in Dallas but raised in Tempe, AZ. She is married and has a son. In her free time, she enjoys camping, going to off-road races, and spending time with family.

One of Keeley's favorite quotes: "They sure are handy when you smile. So keep your teeth around awhile!" -Dr. Suess
Jillian
Assistant
​​​​​​​

Jillian is a dental assistant with over 8 years in the dental profession. She graduated dental assisting school in her home state of Connecticut. She started out in pediatrics and has also worked in endodontics and has several years experience in general dentistry offices. She loves working in the health field and helping people. Jillian moved to Sedona, AZ in 2011, and being a lover of the outdoors she hiked to the top of every mountain in the area. "I love hiking in the desert, swimming, and riding my bike around town. Photography and Travelling are also my passions. I've visited all over Europe, Central America, Mexico, and all over the US.